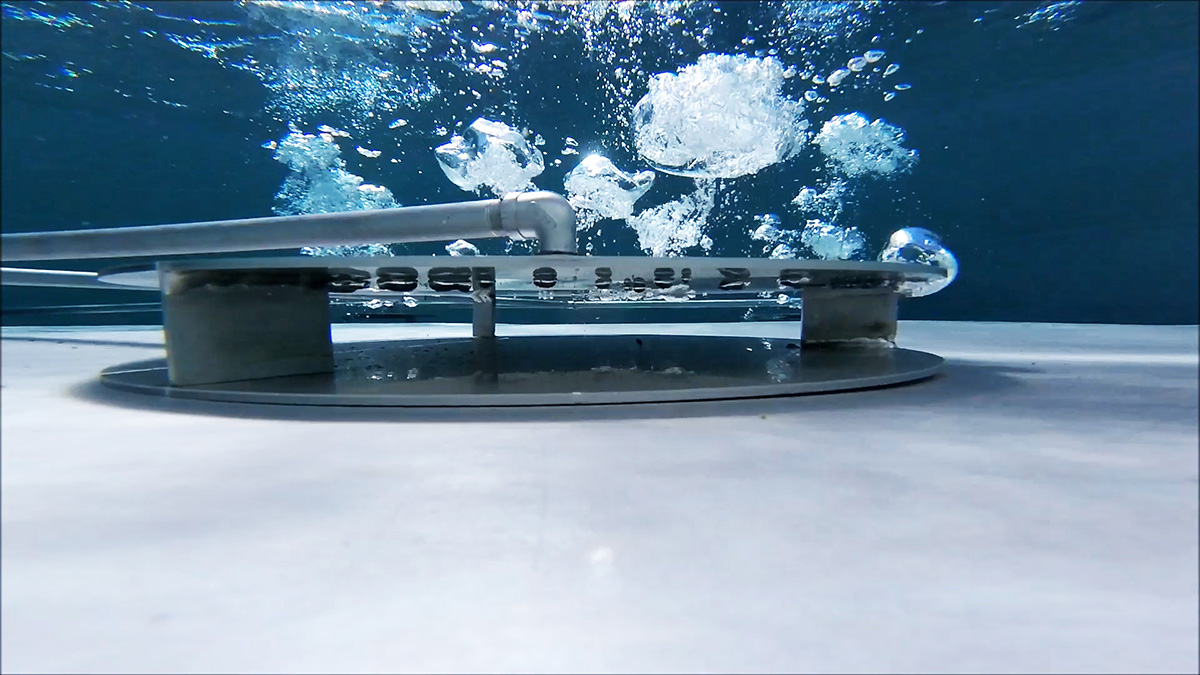 May 27, 2019
Traditional methods for mixing chemical tanks can be hazardous, not to mention time consuming and messy. The possibility of a chemical spill puts you, your team or your operation at risk. At Novid, we're always looking for ways to improve traditional methods, and have engineered a safe, quick and clean solution. We have designed a self-contained system that eliminates personal and environmental risk.
The Diffuser Aeration System (DAS), launched in the summer of 2017. The system is comprised of four floor plates that evenly distribute air throughout the tank, making mixing much quicker, easier and a lot less dangerous.
GJ Chemical is a local independent retailer in South-Eastern Manitoba, specializing in agronomy services. They were accustom to the traditional way of mixing products and were cautiously optimistic to try the DAS. They purchased two update kits when the DAS became available for testing, and were pleased to see that the new process was everything it promised to be.
"Novid's aeration system has been a game changer for our retail since updating our tanks when the DAS was launched. Not only have we cut down on mixing time and increased safety for our staff, we have used the innovative setup as an easy way to inject nitrogen stabilizers while mixing at the same time." – Alex Wahl, Site Manager, Altona MB
GJ Chemical has since updated four of their tanks at the Altona location, including factory installed DAS in the most recent tank. They have been impressed with how much of a difference adding the DAS to their tanks has made.
The DAS is available both factory installed or as a retrofit for existing tanks. It carries a low up-front cost with no ongoing overhead, so operations can continue to run smoothly. The control box regulates pressure and pulse frequency, meaning one unit can service multiple tanks on a site. Using the DAS allows product to be mixed in as little as 12-16 hours (previous methods would have taken full days to complete).
Our goal at Novid is always to improve the standards in farming operations. If you are interested in the Diffuser Aeration System and how it will reduce your mixing time, give our sales team a call.