Stainless Steel Hopper Bottom Bins
Introducing a New Generation of Hopper Bottom Bins
Novid's stainless steel hopper bottom bins are some of the longest lasting, most durable and maintenance free bins in the industry today.
Our hopper bottom legs and bracing are made from 304 stainless steel HSS (hollow structural steel) tubing designed to outlast the competition.
Built to endure
Corrosion resistance means no replacement bins for the foreseeable future
No down time required for repair and maintenance
No on-site paint or epoxy touch-ups necessary
An up-front investment in stainless steel guarantees a long term ROI for any farm or ag-retail facility.
We are CWB (Canadian Welders Bureau) Division 2 certificated ensuring our welders adhere to accurate welding processes.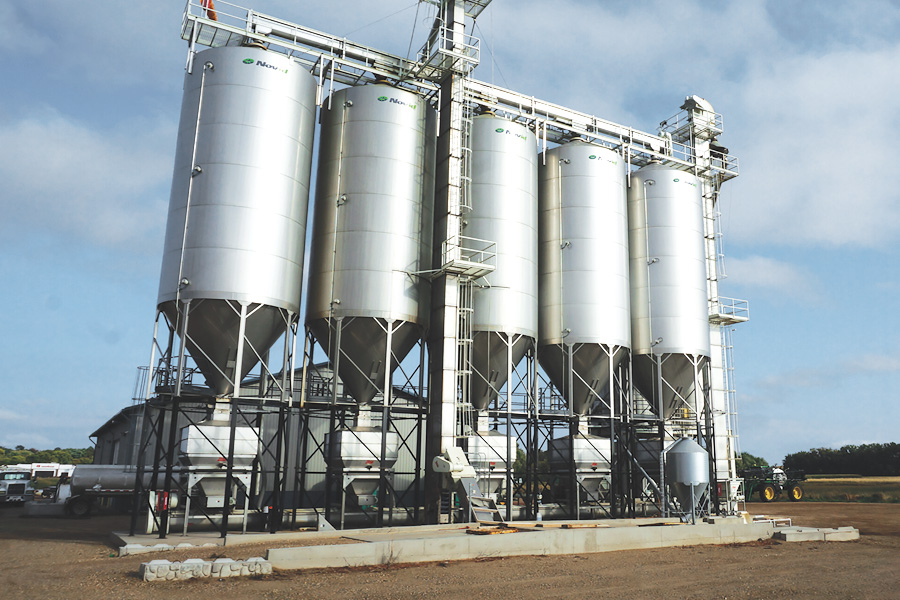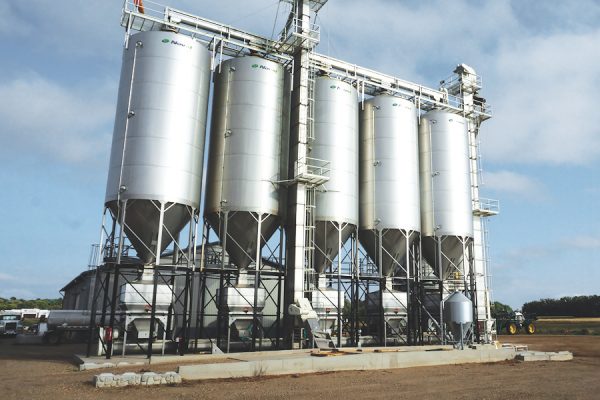 Testimonies
"Our company has purchased more than 40 tanks from Novid over the past few years. Novid has always provided us with superior quality tanks, on time delivery, and great service. We were excited to receive the first three model 1620SW Hopper Bins at our Watrous, SK site this past summer. We were pleased to see that the same quality that goes into every Novid liquid tank is also apparent in the new Hopper Bins. We believe in Novid's commitment to safe, secure, maintenance free storage. I would highly recommend them to anyone interested in dry or liquid storage!"
Kevin Blair: CEO, Blair's Fertilizer, Lanigan, SK
Specs
Standard Hopper Bin Features
Premium Stainless Rotatable Steel Rack & Pinion Slidegate w/SS Crank Handle

24" Clearance under Slidegate

Sidewall & Roof Ladder w/Retractable Safety Section

27" Stainless Steel Top Opening w/Spring Loaded Lid

Stainless Steel Structural Tube Legs

30 Degree Roofs

21" x 17" Stainless Steel Hopper Manway

6" Stainless Steel Poke Hole

3 Sight Glasses
Options
Stainless Steel Ladder Cage w/Handrail

6" or 8" Downcomer

18" or 24" Roof Inspection Lid

24" x 20" Stainless Steel Hopper Manway
Photos