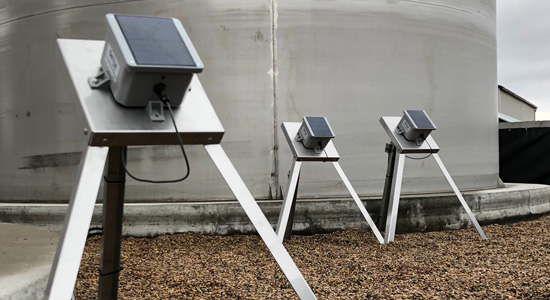 June 26, 2019
We strive to provide our clients the best products on the market for their operations to run efficiently. We are always on the hunt for the latest technologies that fit within our offerings. Technology plays a large part in how farming operations run today, and we found that the Tattle System, from North Star Systems Inc. was ideal for helping farms keep track of their liquid storage levels. 
Monitor your tank levels effortlessly
The Tattle System is easy to install and can adapt to all liquids. The System is accessible through the web portal or smart phone app, meaning you can monitor your tank levels wherever you are. The app provides you with real time updates and tank level notifications so you always have quick access to the required information. It also allows for multiple users, so you and your team can have access to the same information at the same time. 
Built to Endure
Novid products are manufactured to withstand harsh environments. We make the same considerations the products that we partner with. The North Star Tattle System, which was designed in Saskatoon, Saskatchewan, has been successfully tested in -40°C to +80°C temperatures. These systems are also water and dust resistant making them ideal for any farm operation.
Additional Functions
Since the systems works through a mobile app, you have your tank information at your fingertips regardless of where you are. Notifications can be sent to any user via text or email, making sure you never have to be unsure of your tank levels again. The Tattle System also stores your data for up to 5 years, meaning you don't have to stress over lost or misfiled paper records. Finally this user-friendly system can be easily installed in new and existing Novid tanks. 
The Tattle System is designed to help farm operations run more efficiently by eliminating the need for individual tank checks. The easy installation ensures your operation doesn't have to come to a halt while waiting for the system to be set up, as the whole process takes roughly 5 minutes to complete. Contact our sales team today to discuss adding the Tattle System to your operations.