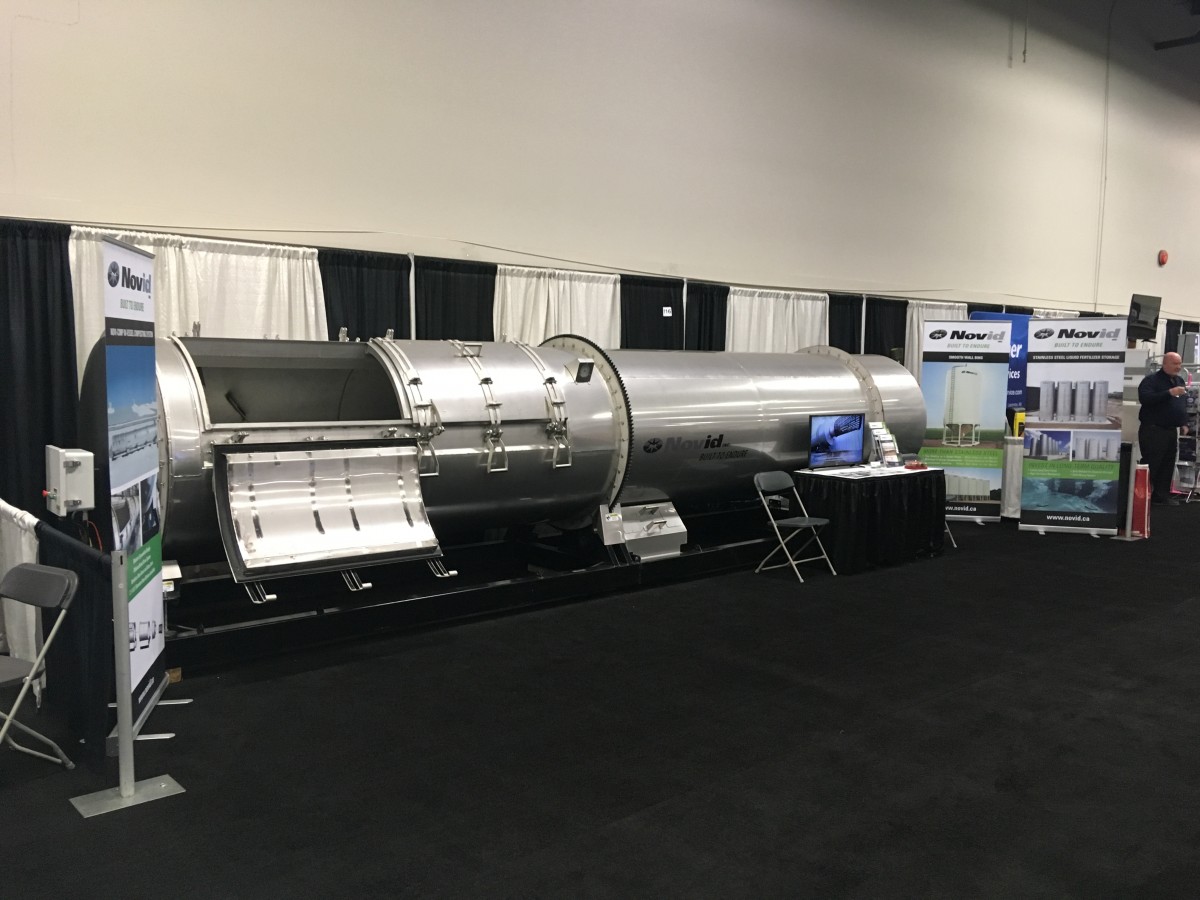 July 10, 2019
The catalog of products offered by Novid is large and we love to show off what our products can do for you. Reading articles, seeing our ads, and looking at photos can only tell you so much. The high-quality products we produce are best appreciated in person; but we realize that time and location do not always allow our customers to see our products in person. For this reason, we make every attempt  to participate in regional trade shows within our industry. This allows us to bring the products to you! It means you can have the opportunity to see our offerings in person, give them a feel and ask our experts any questions you have. We've had a busy and successful year on the trade show circuit so far, and we're only half done.  
Our Novi-Comp in-vessel composter has been on tour since December. We started in Winnipeg, MB and have travelled across Canada and the Northern United States to a number of industry events. We have been overwhelmed by the interest in our composter and have really enjoyed the face-to-face customer interactions. 
These events give us the opportunity to show producers in person what really makes the Novi-Comp the best choice for composting with its numerous design improvements and advancements. The modular design of the Novi-Comp has really opened a lot of new options to the industry that haven't existed in similar products in the past; and all for the same investment, or less.
We have also participated in several trade shows focused primarily on the agronomy side of our business, where we showcase our full line of Stainless-Steel Flat Bottom Tanks, Hopper Bottom Bins and Chemical Tanks. In January we participated in Ag Days in Brandon MB, June saw us at Farm Progress in Regina, SK where we announced our new Matte-Finish product line and July will see us participating in Ag in Motion which takes place North West of Saskatoon. 
We are looking forward to meeting some more of you at the upcoming trade shows we are attending. Be sure to check out our website regularly for new articles and to find out which trade shows we'll be attending next. If you can't make it down to the shows, our sales team is just a phone call away.