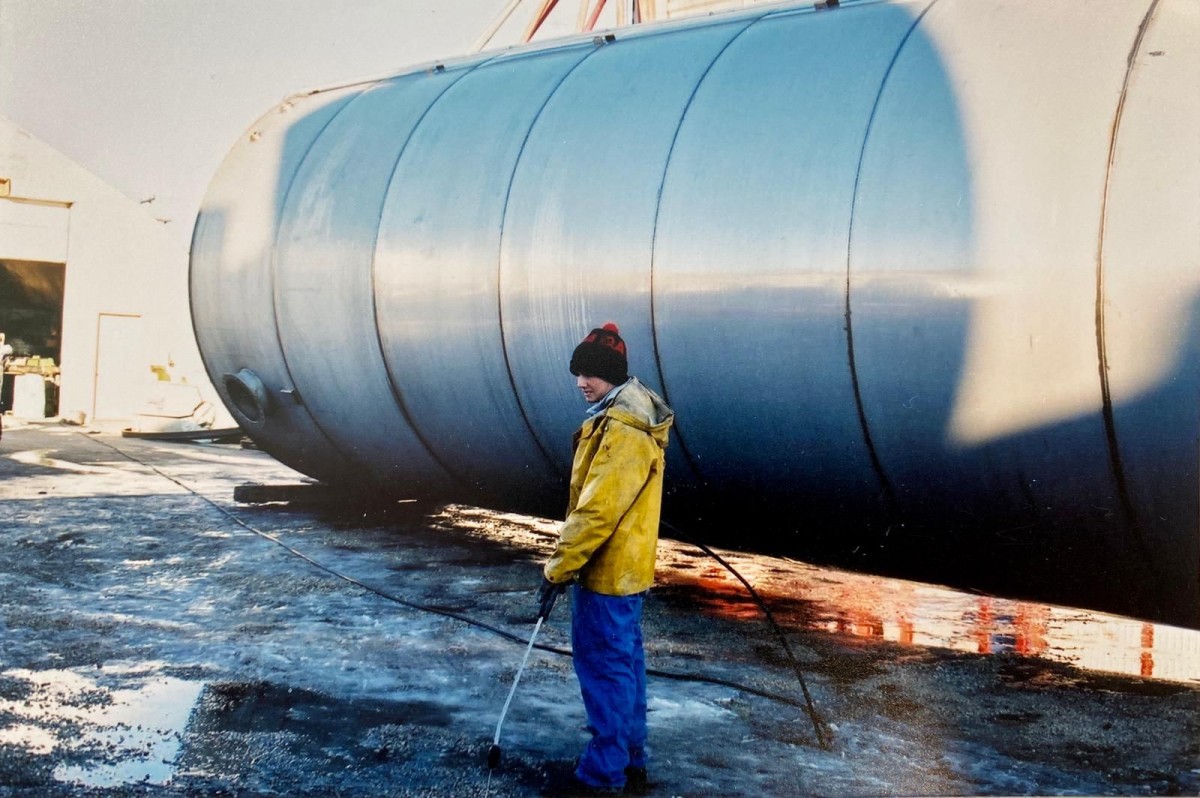 December 30, 2019
Novid was started by Chuck and Rudy Brandt, two brothers who were looking for a solution to their fertilizer storage problem that was affecting the lifespan of their current storage tanks. 
While working at a local Agri retailer the brothers found their customers were constantly running into a common issue with heavy corrosion due to rust in their fertilizer storage tanks. The mild steel used for the tanks had short lifespans and required extensive annual maintenance which meant ongoing repair costs. This lead to downtime for the farmers and additional monetary expenditures most operations just can't afford. 
Fertilizers can be highly corrosive, and an application for long term use that was better suited to store these products had to be possible. The most logical solution was stainless steel as it's properties allow the material to be corrosion resistant. 
Chuck and Rudy built a stainless steel prototype to house their own fertilizer and quickly realized that they had found the solution to the lifespan and maintenance problems they had been experiencing. The stainless steel tanks required little to no maintenance and had a high return on investment. 
The brothers promptly replaced all of their mild steel tanks with their new stainless steel models, and word spread quickly about the new long term solution. In time, they found themselves manufacturing a number of stainless steel products across the Ag landscape.
From the beginning, Novid has been about solutions. Our stainless steel tanks met a real need for a product that would outlast and outperform those available on the current market, and our lineup of products today continues in the same spirit.
Customer service is something we strive for at Novid. We ensure your new tanks are built in a way that works for your operation with customization available for standard port locations and features at no additional cost to you. Our shipping team guarantees your purchases make it to you in top quality. Each tank is individually wrapped and protected making sure your tanks arrive in excellent condition.
Superior quality in safe, secure maintenance-free and durable products are at the heart of what we do and are backed with a commitment to on-time delivery and honest customer service. If you have any questions about our stainless steel products, our team is available to walk you through our lineup and how they can help your operation be the best that it can.